Home | About Us | Letters | Breeding | Studs | Puppies | Trained Hunting Dogs | More Information | Map to our location

FEEDBACK
(2015 and earlier)
(Last names and email addresses have been left off letters to protect the writer's privacy)


From: Allison
Date: November 30, 2015
To: Peaches And Pups
Subject: Cash - Hunter Mocha 5/15/14

Hi Nancy & Levin,
Cash just got his photo taken with Santa. I think he will be on the Nice list, for the most part :) Hope you enjoy. Merry Christmas!

Allison & Brian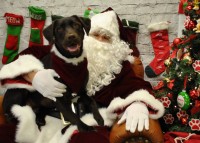 ---

From: Nan
Date: November 22, 2015
To: peachesandpups@aol.com
Subject: RE: Bill of sale attached

Nancy and Levin,
Terry and I could not stop smiling and talking about your beautiful and handsome dogs. We are pleased to have found you and your puppies and are patiently awaiting their arrival. Your system obviously seems to work and we, too, are very happy to follow your standards. Thank you for opening your kennel and your home to us for a visit.

Warmest regards and HAPPY THANKSGIVING!
Nan and Terry

From: peachesandpups@aol.com
Sent: Friday, November 20, 2015
To: Nan and Terry
Subject: Bill of sale attached


Hi Nan and Terry,
Attached is the bill of sale for a Trestle/Floyd yellow male number six, should Trestle not give birth to a male for you then you have holds one a Bizz/Floyd yellow male number four, should Bizz not have your pup, then you have a hold on a Poppy/Floyd yellow male number five, should Poppy not have your pup, then you have a hold on a Pretty/Floyd yellow male number two. Also attached are several pages of puppy information for you to read over. Email or call with any questions. See you this Saturday.

Blessings,

NANCY & LEVIN VAN SANT
Paradise Kennels since 1984
302-284-3008



---

From: Carol
Date: November 4, 2015
To: Peaches And Pups
Subject: First pick of Hunter/Polly litter! Her name is Kali and she is doing great. She is so smart!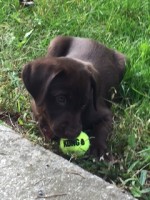 ---

From: Dhanila
Date: October 9, 2015
To: "peachesandpups@aol.com"
Subject: Update on Lexi (Penny/Hunter December 2014 Litter)

Hello Nancy & Levin!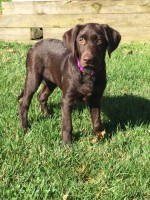 This is a long overdue update on my sweet Lexi who was the first female pick of the Penny/Hunter litter born December 2014. She has grown into a beautiful girl! Lexi is now 9 months old and weighs 67 pounds. She has a gorgeous dark coat and wonderful calm temperament. It looks like she takes after her father with her looks and her intelligence. She is so focused and eager to learn which makes training a breeze. She was fully housebroken by 4 months old (in the dead of winter) using a potty bell to let me know she has to go outside. Particularly useful as I live on the 17th floor of a high-rise in the city. Such a smart girl! She is a bit shy around strangers at first but warms up to them quickly. She loves other dogs and has yet to meet a dog that doesn't quickly become a friend. Lexi also loves to swim! She's my little fish in the water and can swim and retrieve for hours. I get so many compliments on her sweet demeanor, beautiful eyes, and stunning dark coat. I have so many people stop me on the street asking where I got her and I refer them all to your website. One gentleman even had me wait outside of a restaurant while he went inside to ask for a paper and pen to write down your information! I've attached a few photos of her from puppyhood to now. Thank-you for raising such wonderful pups! Lexi picture 2.

Blessings,
Dhanila



---

From: Thomas
Date: September 14, 2015
To: Peaches And Pups
Subject: Ruger (Bonnie x Hunter)


Ruger has been such a joy to my life. Thank you Nancy and Levin for breeding a dog with a great disposition. He is smart as a whip and fun to train. By the way the Beaverdam dog food is the way to go. Here are some pics from a while back and now :-) I think it was all so busy when I picked him up that I never properly thanked you. Thanks for the answers to my questions early on as well.



---

From: Tammie
Date: September 2, 2015
To: Peaches And Pups
Subject: Wyatt (Andi/Floyd 9.25.14)

Dear Nancy,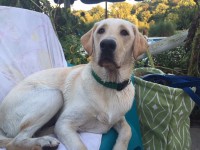 I haven't sent any pictures before, but I've received so many compliments on this recent one of Wyatt, I just had to share. He is 11 months old, smart, loving, and adored by all. He has brought us a lot of joy, and we have no doubts he will continue to do so (and yes, he is a back sleeper like Floyd!).
Thank you for breeding such beautiful, smart, and well mannered dogs. We have passed your name onto others! (I've included a couple from when he was just a few weeks old, as well).

Tammie and Scott (Wyatt too, of course!)



---

Below is the result of your feedback form. It was submitted by
Joy on Wednesday, August 26, 2015

first_name: Joy

comments: I am a trainer and had the privilege of training "Moose" (Bonnie x Hunter) a youngster who belongs to Sarah and David. I have to say that he is a little genius! Very smart, well mannered, eager to please. Moose caught on quickly to all cues and learned all the basics of good behavior in a very short time. I used a clicker to train which meant I clicked and treated everything good?.and he got it in no time. What a wonderful boy. I would not hesitate to give your kennel website to anyone looking for a lab. If the others are anything like him?.lucky owners!



---

From: Jenn
Date: August 25, 2015
To: peachesandpups@aol.com
Subject: Picture of Malu Floyd/Xena 2/11/08

Hello Nancy and Levin,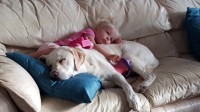 We are looking forward to our new puppy at the end of the year, but just wanted to send a picture of Malu. She has been such a great dog, especially with our two girls. I know she'll be awesome with the puppy as well. And as you can see from the picture, she makes a great pillow!

Blessings,
Jenn & Billy


---

From: Deborah
Date: August 17, 2015
To: "peachesandpups@aol.com"
Subject: Max born 6-29-04 (Maggie x Chance pup)

Hi Nancy,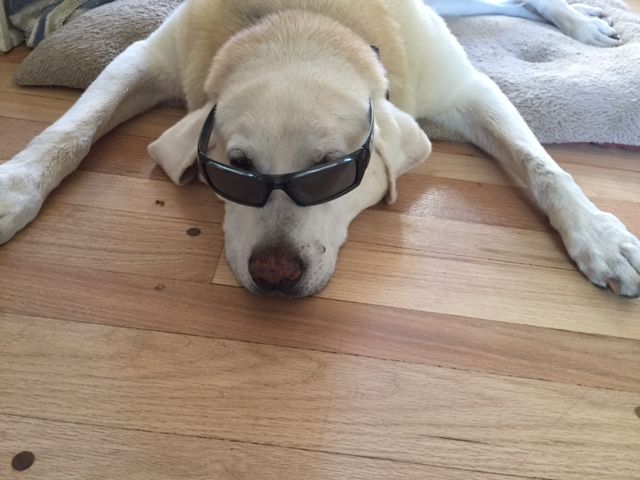 We have been so pleased with Max! He has been such a joy. I just wanted to send you a few pics. Max picture 2. He just turned 11 on June 29th. We lived in Cleveland and now live in Rochester, NY. Max still runs each day and would play ball for hours if we allowed him. He's been the best dog ever.

Best,
Deborah


---

From: Kirk
Date: August 15, 2015
To: peachesandpups@aol.com
Subject: Brownie update

Hi Nancy and Levin.
A quick update on Brownie (09/29/13; Cocoa x Mick).

She is having a great time and loves to swim every chance she gets. Her energy seems to be limitless and loves to catch Frisbees and tennis balls, then have her belly scratched.

Hope everything is well.

Kirk and Lisa



---

From: Denise
Date: August 12, 2015
To: peachesandpups@aol.com
Subject: Seeker/Hunter's pup born July 17, 2013 (Sir. TeGan)

Hello Nancy & Levin,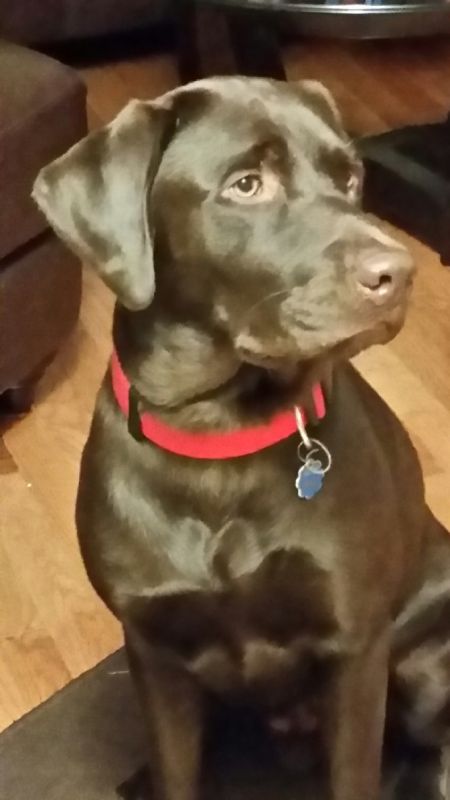 I hope all is well.
Just giving you an update on the little man of the house. He's doing great and totally spoiled. Very good temperament with dogs and cats. Keep up the wonderful job...

Denise and Family


---

This is he life of one of our RETIRED DOGS. Andi is enjoying a great retired with clients that once had a pup from us that has since passed. They are giving Andi a superior life!

From: Carol
Date: August 5, 2015
To: Peaches And Pups
Subject: Look at our awesome Girl!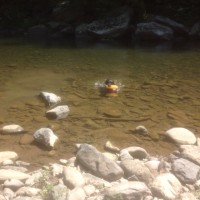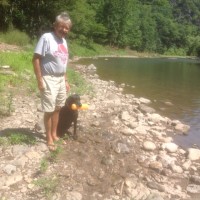 Thank you, thank you!



---

From: Zack and Christina
Date: August 2, 2015
To: Peaches And Pups
Subject: Harley (Bizz x Mojo, April, 2015)

Hi Nancy!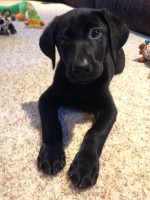 Just wanted to give you an update on Harley! She is so incredibly smart (sometimes too smart)! She is almost 16 weeks now and weighs 25 pounds! We was potty trained within a week and knows basic commands! She is a wild girl with an amazing personality and is already spoiled!! She fits perfectly in our family and we couldn't be happier!! Harley picture 2.

Zack and Christina


---

From: Peggy
Date: August 1, 2015
To: Peaches And Pups
Subject: Willa, 7/11/15 Mocha/Hunter

Dear Nancy,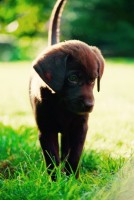 Just thought I would give you an update on Willa. She is just thriving! She will be 10 weeks tomorrow and weighs 15 1/2 lbs. She had her second set of shots and came through like a champ. She loves to go out and socialize with people and other dogs. ( only those dogs we know that are healthy and up to date on shots). She is so smart. She has learned to sit and lie down on command and also has learned "here". She comes bounding back to me in the yard.
Willa is so loved by our family. Thank you for such a wonderful dog.

Best Regards,
Peggy
ps. My daughter thinks Willa is the most photogenic dog she has ever seen. I think she is a little biased. Lol



---

From: Alison
Date: July 27, 2015
To: Peaches And Pups
Subject: Follow up!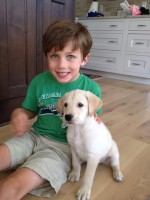 Hi Nancy - it was a pleasure to meet you last week! We are loving having our new addition, Flynn! He has fit perfectly into our family & we couldn't be happier! Flynn picture 2. Thank you again for the work you do!

Alison



---

From: Peter (a repeat client)
Date: July 23, 2015
To: peachesandpups@aol.com
Subject: Jake 3

Nancy,
Just a quick update on Jake.
He had first visit to our vet and had all shots, etc. She thought he was great along with their whole office staff. She is a Lab lover and has two of her own. He weight in yesterday at 12.5 lbs
He is the greatest and is totally house broken already. He goes outside and does both business without being told on consistent basis. Same thing goes as he is in office every day and has not made one mess.

Thanks again
Peter/Maureen


---

From: Nancy and Frank
Date: July 20, 2015
To: peachesandpups@aol.com
Subject: Pup Picked up on 7/11 (Mocha/Hunter litter)

Hi Nancy,
Thought I would drop you a note about the Chocolate Female pup we picked up on July 11th. My wife Nancy and I are thrilled at her demeanor, intelligence and confirmation (beautiful looking pup). We almost have her house broke after only 1 week! At her last vet visit, she weighed in at 6.6 pounds, so she is growing fast.
We named her Bonnie. She loves the beach and running in the sand, although shy about the water. However, I am confident that she will overcome that aspect. Never met a lab who didn't love the water.
She has filled the hole in our hearts that has been there since we had to put our previous Lab down and she has made us whole again. For that, we wish to thank you for the great work you do in promoting and the continuation of this great breed of dog.

Wishing you the best,
Frank and Nancy



---

From: Jeff
Date: July 3, 2015
To: Peachesandpups@aol.com
Subject: Update on Zeke (Floyd-Sugar litter October 2012)

Nancy and Levin,

It has been a while since we gave you an update on Zeke (Floyd-Sugar litter October 2012). He is a great dog and everywhere we go we get compliments on how great he looks and how well behaved he is. It is amazing the resemblance he has to Floyd and takes after his father by sleeping on his back.
About a year ago we joined a retriever club to join their training days, not planning to pursue any titles. However, earlier this year we decided to enter him in a Junior Hunt test. He got his Junior Hunter Title about a month ago. This past weekend he got his first Senior Hunter pass. He really enjoys the hunt test game and training. His natural instincts are incredible (his marking ability is amazing) and he has been easy to train (we have done it all ourselves). While he has a high drive when working he is very laid back and calm when not. He did his first retrieve a week after we brought him home and has not stopped (one of the attached pictures)?.he loves to retrieve whatever is thrown!
His registered name is "Paradise's Sweet Yellow Jersey Sun".
We have attached a few pictures of him with his Junior Hunter Ribbons and with the Ribbon from his Senior Hunt Test.
Thanks for doing a great job in breeding such great dogs!

Jeff & Sue


---

From: Connie
Date: June 17, 2015
To: Peaches And Pups
Subject: two pictures

These were just taken of Cooper (Floyd/Andi born 15 months ago) on Monday at the lake. He can't get enough of this!!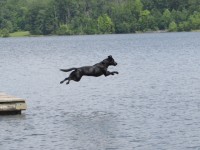 (he's really taken a liking to baseball too....he fetches balls for my son at batting practice :)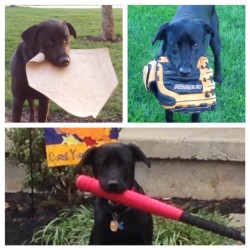 ---

From: Frank
Date: June 1, 2015
To: Peaches And Pups
Subject: Re: Paradise Alley's Maria Tierra Paco(FloydxTess) 04/30/2013-Call Name "Paco"

Dear Nancy and Levin,
You should be so proud of your breeding program. We sent Paco's* XRays in exactly one month ago today, the day after he was 24 months old. The mail came today from the OFA. His results: (1) "....no evidence of elbow dysplasia was recognized. NORMAL" & (2) "...no evidence of hip dysplasia was recognized. The hip joint was recognized as:EXCELLENT" We were very excited with those results and were sure you would be as well.
He continues to excel in stamina and desire---he would retrieve all day long if I allowed him to. I've told you before that he is an excellent marker, but he continues to surprise me with how incredibly intense he is before I send him. Thank you so much for making it possible for us to have such an amazing animal as a member of our family. EXCELLENT hips---what a treasure!

Sincerely, Marcia and Frank
*Paradise Alley's Maria Tierra Paco (Floyd X Tess, April 30 2013}

On Wednesday, May 28, 2014 6:45 PM, Peaches And Pups wrote:
Dear Frank and Marcia,
What can I say, this is such a wonderful compliment to our breeding. Floyd is a perfect marker and Tess is from amazing field dogs. You are wonderful, thank you for the letter and video. It is going to the website now.

Blessings,
Nancy & Levin Van Sant
302-284-3008
Paradise Kennels since 1984
WWW.PEACHESANDPUPS.COM
Complete pedigrees, OFA on hips,elbows & eyes, plus copies of EIC & CNM DNA tests on the web site.
"THE BITTERNESS OF POOR QUALITY LINGERS LONG AFTER THE SWEETNESS OF LOW COST IS FORGOTTEN"

On May 28, 2014, at 6:25 PM, Frank wrote:
Dear Nancy and Levin,
Hello from Maryland (Maria=Mary and Tierra=Land),
We thought you might enjoy an update on Nancy's "He's my favorite."
Paco is a handsome 83 lb (at 12 mos.), intelligent, well built bundle of energy. We think he favors his Sire in looks. He is a joy to train because he makes me look really smart. He is a true water dog, so he never cheats by using the shoreline of any pond to return after he is sent.. He really just enjoys being in the water. When he was three months old I started him learning how to play baseball and it was uncanny how straight a line he took the very first time I gave him the 2nd base "back" command. Now he does triple water and land marks without ever a refusal or coming back without the bumper, Dokin or duck.. I haven't done blinds with him in the water yet---that's coming soon. However, he nails them on land. I didn't hunt him last season because I had been super cautious about his reaction to noises.That was definitely an unfounded worry on my part as his future training showed.
My Vet was a little concerned about Paco's hips while watching him run during some of our check cord sessions. He knew I was planning on having Penn Hips done at a year and asked me to consider routine X-Rays at 10 months instead. He does the Police K-9s well before a year. When he called me with the results I thought he was going to jump through the phone he was so excited. He used the word "beautiful" over and over. He said I had to come over right away to see films to appreciate how "tight" they are. He says Paco is a "gorgeous" dog---from a no nonsense, stoic, unemotional professional. If that's not scientific enough, all the women in our family say that he is a "sweet" dog. So there you have it. You have bred a gorgeous, sweet dog with beautiful, tight hips and, by the way, he just happens to be a really good retriever too!!! Well, the next hurdle is the 2yr OFA XRay. I haven't asked my guy if he does them. If it turns out that he doesn't, I'll be asking you for a referral.
We hope you enjoy the attached video, and turn up your volume when you view it. If you can not view it, let me know.
Sincerely,
Frank and Marcia



---

From: Christine
Date: May 19, 2015
To: peachesandpups Subject: Beaux and Brady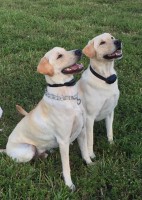 Well here they are. Stars of the show in training today. Brothers of an Andi/Floyd litter. Beaux (4/18/2012) and Brady (3/01/2014). What a team!! Happy, healthy and sooo handsome. Smart as whips, gentle and loyal!! Thank you Nancy and Levin for these great pups!! Doesn't get any better than this!!




---

From: Tom
Date: May 6, 2015
To: peachesandpups@aol.com
Subject: Bentley (Cocoa x Floyd pup)

Nancy and Levin,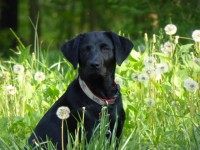 Latest pix of Bentley as of today. He is finally beginning to look more like an adult.
Still a little gawky but, hey, not yet 16 weeks. I think he is a very handsome dog (biased opinion). He is very intelligent also. Sometimes too smart for his own good. Learns quickly and has a stubborn streak which is just fine.
The stubborn is overcome with patience and care. He has not yet figured out posing sideways and Kathy is at work. Cats distract so I can get a side shot but it would be very, very blurry.
Bentley picture 2
Bentley picture 3
LOL

Thanks for a wonderful puppy,
Tom


---

From: Gail
To: peachesandpups@aol.com
Sent: 4/30/2015
Subj: Lady Abigail of Crab Manor

Nancy,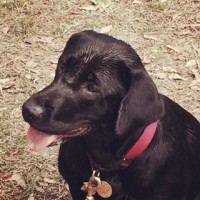 Today our beautiful "Abby" turns 2 years old. She is everything you promised but so much more. She is truly a work of art and precision in motion as does her job. She is highly competitive and so proud of her achievements. We took your advise and have kept her on "Eli's Select" Beaver Dam Dog Food. Great advice! I have attached a couple pictures. See Abby picture 2. We love our girl! Thank you!

Tony and Gail


---

From: Alex
Date: March 25, 2015
To: Peaches And Pups
Subject: Chauncey

Nancy,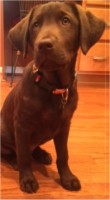 Hope all is well! We wanted to give you an update on our boy Chauncey. He was the 2nd male picked from the Penny/Hunter litter born on December 28th. (See attached picture)
He is doing very very well! Chauncey weights around 20 pounds now, more than double what he was when we picked him up! He has amazed us with his intelligence and ability to learn new commands very quickly.
He loved playing in all the snow we got this winter but I know he can't wait for the warmer weather to finally get here. He is still eating (and loving) the Beaver Dam food we got from you when we picked him up.


---

We couldn't be happier with our pup! He really is a great dog!

Thanks,
Alex and Family


---

From: Connie
Date: March 17, 2015
To: Peaches And Pups
Subject: Cooper

Hi Nancy and Levin,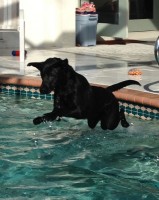 This letter is long overdue in updating you on how Cooper (Andi/Floyd Litter, born March 1st 2014) is doing, and in letting you know what a wonderful puppy he has been for us. He just turned a year, and when he's not wanting to play fetch, frisbee, swim, or take walks, he is happy being our 65 pound lap dog. We've been working on having him fetch baseballs for our kids during batting practice, and I think by this spring he will have it down, dropping them in a bucket on each retrieve. He loves to be active, but settles down in the house and sometimes even sleeps upside down like his dad Floyd! He was housetrained in a week which was amazing, barking at the front door to go out. Our family drove from Pennsylvania to Florida over Christmas and he was great in the car during our trip. He loved swimming and jumping into the pool and taking boat rides! Needless to say, he has brought so much joy to our family. Our two children absolutely adore him and he reciprocates that affection to all of us.
Thank you again for such a wonderful dog.

Connie


---

From: Soraya
Date: March 6, 2015
To: Peaches And Pups
Subject: Charlotte

Hi Nancy,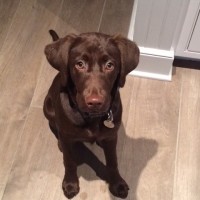 Just wanted to share this latest pic of Charlotte. We can?t believe she is 5 1/2 months old. She is very smart and what a beauty! Our 9 year old yellow lab, Casey took to her right away. Charlotte is loving the snow, enjoys car rides and has already visited Martha?s Vineyard. We know she will have the best summer there. Thank you for this great addition to our family. My husband is beyond over the moon with her.

Warmest Regards,
Soraya


---

From: "Peg"
Date: February 13, 2015
To: "Peaches And Pups (peachesandpups@aol.com)"
Subject: Cooper and Riley (Bizz/Floyd July 2013)

Hi Nancy and Levin,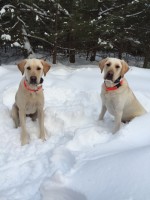 Just a quick note to let you know that the boys are doing great! We love having the 2 of them around. They?re a year and a half now and still growing like weeds! Riley weighs 85lbs and Cooper weighs in at 90lbs They?re definitely thriving on Eli?s Select from Beaver Dam. Both are doing well in obedience, my classmates can?t believe that I can control both dogs all while off leash.
Cooper and Riley picture 2
Cooper and Riley picture 3
They absolutely love the snow, which is a good thing because we?ve definitely been getting more than our fair share in New Hampshire this winter J. I snowshoe daily with them in the woods behind our house which they love but they are also content to play chase and tug with the Frisbee in the backyard They?re typical siblings, you can tell they love each other (they sleep touching each other) but definitely have the occasional spat or two. They are very competitive.
Each one has his own personality, they love being together but also have no trouble being separated either.
Cooper loves to ride in the truck and Riley not so much, he is content to stay home.

Thanks again for raising such wonderful labs!
Peg and Larry


---

From: Kathy
Date: February 11, 2015
To:
Subject: Paxie and Lady from Floyd/Andi litter 9/25/14

Nancy and Levin-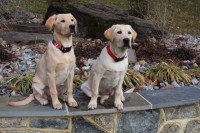 Our 2 sisters are wonderful! Both look completely different. Lady looks like Floyd! Another picture They are both about 40 lbs and loving life!
Can you send me a picture of Andi- You had one on the website before and now its not there since she has retired!

Thanks!
Kathy


---

From: Jackie
Date: February 7, 2015
To: "peachesandpups@aol.com"
Subject: Lambeau (Hunter/Bonnie 9/21/14)

Hello Nancy & Levin,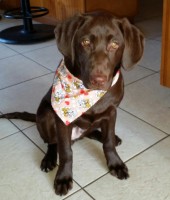 We want to send you a update on Lambeau. He's such a amazing Puppy. He's now 47 lbs. He's got a beautiful dark brown coat we think he got from his Father Hunter. Lambeau will be starting obedience classes this week. We can't thank you enough for such a amazing addition to our family.

Thank you again,
Joe, Jackie, Tom, Sarah & Lambeau


---

From: Cathy
Date: February 2, 2015
To: "peachesandpups@aol.com"
Subject: Cooper. (Hunter/Bonnie 9/21/14)

Nancy & Levin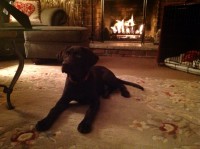 Cooper @ 19 weeks old. He is such a wonderful, fun-loving puppy. We couldn't be happier. He loves being outside playing & going for walks. He sure enjoyed our first snowstorm & then warming up by the fire. Cooper picture 2.

Gene & Cathy


---

From: Carol
Date: January 29, 2015
To: peachesandpups@aol.com
Subject: Andi says hi!



We are on gulf coast of Florida and my girl is quite the traveler! Andi picture 2.



---

From: Fran
Date: January 16, 2015
To: peachesandpups@aol.com
Subject: Photos of Jade (Bonnie x Hunter)

Nancy,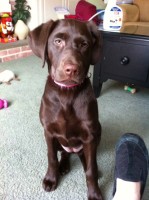 Here are some photos of Jade at 16 wks.! What a character! Jade picture 2.

Regards,
Fran


---

From: Jenna
Date: January 10, 2015
To: Peaches And Pups
Subject: Pics of Sadie

Hi Nancy and Levin,

Happy New Year! I just wanted to send you some pics of Sadie. Sadie picture 2. She looks a lot like Hunter, but you can see some of Penny in her too. She just hit 8 months this past week! She's growing up so fast. She has such a sweet and funny personality. She's super smart, cuddly and full of energy. Enjoy! :)

Take care,
Jenna


---

From: Allison
Date: January 5, 2015
To: Peaches And Pups
Subject: Cash - Hunter/Mocha 5/15/14

Hi Nancy & Levin,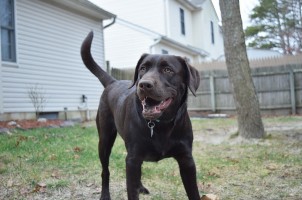 Happy New Year! This is Cash from Mocha & Hunter's May litter. Cash picture 2. He is almost 8 months now and coming up to 60 lbs. He is so energetic and loves to fetch his toys - you can really tell he has the hunting instinct. He also loves to snuggle on his bed and get his ears scratched. Hope you are well!

Allison & Brian


---

SEE MORE FEEDBACK LETTERS - 2014 AND EARLIER




Twin Oak Retrievers
Danny and Rachel Truitt
331 Teat Branch Road
Sudlersville, MD 21668
TwinOakRetrievers1@aol.com
Cell: 1-443-480-1429 / Home: 1-410-758-7671





Home | About Us | Letters | Breeding | Studs | Puppies | Trained Hunting Dogs | More Information