-->
Home | About Us | Letters | Breeding | Studs | Puppies | Trained Hunting Dogs | More Information | Map to our location

| | |
| --- | --- |
| | |
As Lab Breeders, our goals at Paradise Kennels are two fold:

First, for the hunter or trialer (Hunt Test or Field Trial) to breed to studs with the best hunting ability available to produce dogs which will excel when trained.

Second, for the discriminating pet owner to produce pups with brains, good looks and a pedigree with no known health defects such as hip dysplasia.

We have been breeding Labs since 1984 and have acquired an excellent set of brood bitches with impressive field test pedigrees and have continued to refine our breedings to produce superior puppies that are good looking, intelligent labs with a good attitude for learning starting from birth. We recommend that all prospective puppy owners read a book such as "The Art of Raising a Puppy" by the Monks of New Skete before purchasing a pup. Raising a puppy takes a lot of love, time and work. The rewards can be great!! Our repeat customers will attest to our quality lab puppies. If you have any questions about our labs or need help in finding the best lab for you and your family, please call or email us.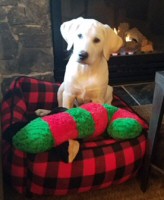 Bonez is from our Poppi & Otto litter born 9/22/17. The owners are repeat clients that live in California; Bonez is their third pup from us. They love him dearly.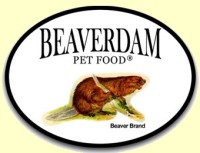 To all my clients and future clients we at Paradise Kennels switched our dog food from another brand we used for over 20 years because the food quality became terrible. We have switched all of our dogs to BEAVER DAM PET FOOD as of April 2010 and have been extremely satisfied with the results. We recommend that puppies are fed the BEAVER DAM PUPPY/ADULT FOOD. We feed our older dogs the BEAVER DAM ELI'S SELECT GRAIN FREE. Clients may want to stay with the grain free or switch to the Beaver Dam Puppy/Adult food.
For more information on BEAVER DAM PET FOOD, go to their web site or call Truman Schrock (owner) at his office 302-349-5299.

"... we were just rated by the Dog Food Advisor, a national organization that rates dog food. Our Eli's Select got 5 Stars, and Beaverdam got an overall 4 Star Rating. We are very excited about this, and it should really help us with promoting." - Charlie, Beaver Dam Pet Food, 9/24/2012.

Paradise Kennels is located in central Delaware south of Dover. We are on 10 acres of orchard land with plenty of room for our studs, brood bitches, trained hunting dogs for sale, and lab puppies to romp.

See the video 2015 National Amateur Retriever Championship
See pictures and video of Cape Fear Senior Land Test 2/13/16


We purchased Floyd, our prime stud, several years ago from Merganser Labrador Retrievers, LLC out of Oregon.
Here is their link:



---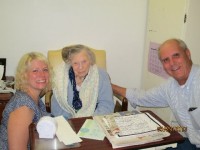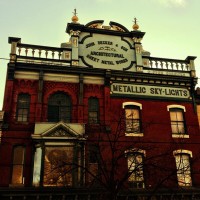 Miss Myrtle Clifton died peacefully on July 12, 2014 at Stonegate's Nursing Home in Greenville, DE age 111 & 8 months. She was a remarkable lady! She loved The Lord. (Left picture taken 9/29/2013). Born 11/19/02 in Greenwood, DE, she graduated from the Wharton School (evening class because she was a working woman) in 1940 in Accounting. She worked for the Decker Company in Philadelphia, retired and moved to Stonegates in 1984. She was healthy and had a great mind. This is a women that did her own taxes.

Here are a few pictures of Miss Myrtle Clifton on 11/19/13.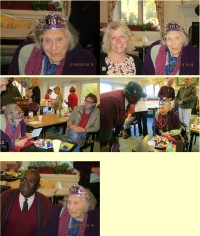 Read a Daily Devotion.
Download a Daily Devotion App for your Iphone or Android.

See a video of Miss Myrtle Clifton who still liked to tell dirty jokes at 109.


Paradise Kennels
2445 Paradise Alley Road
Felton, DE 19943

1-302-284-3008 peachesandpups@aol.com

Please Note: Sometimes, our message responses to you will get blocked and you won't get our reply. Please include your telephone number in emails to us so that we can call you if our replys do get blocked.
Home | About Us | Letters | Breeding | Studs | Puppies | Hunt/Hunt Test Trainer | More Information