-->
Home | About Us | Breeding | Studs | Puppies | Started Dogs | Customer Feedback | Customer photo gallery | More Information |

As Lab Breeders, our goals at Twin Oak Retrievers Kennels are two fold:

First, for the hunter or trialer (Hunt Test or Field Trial) to breed to studs with the best hunting ability available to produce dogs which will excel when trained.

Second, for the discriminating pet owner to produce pups with brains, good looks and a pedigree with no known health defects such as hip dysplasia.

We have been breeding Labs since 2018 and have acquired an excellent set of brood bitches with impressive field test pedigrees and have continued to refine our breedings to produce superior puppies that are good looking, intelligent labs with a good attitude for learning starting from birth. We recommend that all prospective puppy owners read a book such as "The Art of Raising a Puppy" by the Monks of New Skete before purchasing a pup. Raising a puppy takes a lot of love, time and work. The rewards can be great!! Our repeat customers will attest to our quality lab puppies. If you have any questions about our labs or need help in finding the best lab for you and your family, please call or TwinOakRetrievers1@aol.com email us.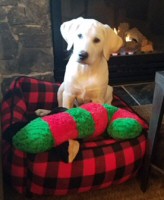 Bonez is from our Poppi & Otto litter born 9/22/17. The owners are repeat clients that live in California; Bonez is their third pup from us. They love him dearly.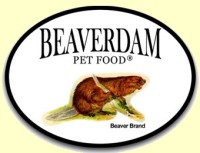 To all my clients and future clients we at Twin Oak Retriever have switched all of our dogs to BEAVER DAM PET FOOD and have been extremely satisfied with the results. We recommend that puppies are fed the BEAVER DAM PUPPY/ADULT FOOD. We feed our older dogs the BEAVER DAM ELI'S SELECT GRAIN FREE. Clients may want to stay with the grain free or switch to the Beaver Dam Puppy/Adult food. For more information on BEAVER DAM PET FOOD, go to their web site or call Truman Schrock (owner) at his office 302-349-5299.


Twin Oak Retrievers
Danny and Rachel Truitt
2209 Barclay Rd
Barclay, MD 21607
TwinOakRetrievers1@aol.com
Cell: 1-443-480-1429 / Home: 1-410-758-7671

Home | About Us | Letters | Breeding | Studs | Puppies | More Information